Junior League of Fort Myers Announces the New Location And Committee For 35th Annual Taste Of The Town
The Junior League of Fort Myers announces the 35th Annual Taste of the Town, on Sunday November 5, 2017, will be held at the Alliance for the Arts.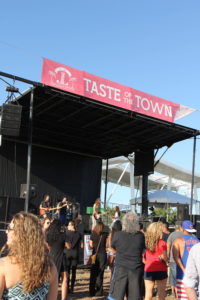 Taste of the Town is the signature fundraising event of the Junior League of Fort Myers. Taste of the Town is in its 35th year and began as a small "French Picnic" at several locations throughout Fort Myers, with members creating most of the menu. Each year restaurants provide "tastes" of their best dishes at low prices to showcase their food to the public.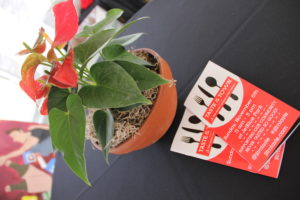 "We are thrilled to be hosting our 35th Annual Taste of the Town at Alliance for the Arts this fall" said Laura Richardson, returning committee chair for the event. "Taste of the Town allows the Junior League of Fort Myers to share our mission with the community, of helping to protect and educate women, children, and families in the Southwest Florida area. Returning to the Alliance feels wonderful and we are looking so forward to partnering with them and to another fabulous year!"
Ms. Richardson, 31, is a resident of Fort Myers and works as the Development and Special Event Manager for Golisano Children's Museum of Naples. She is deeply involved in community volunteerism as well as non-profit fundraising and has been a member of the Junior League since 2015.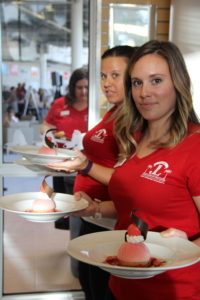 Joining Ms. Richardson is a dedicated committee of 17 Junior League volunteers, including Janet Bakel, Amy Carroll, Tessa Cooper, Samantha Didio, Emily Frost, Crystal Goetz, Ashley Graham, Alexis Hatton, Leilani Martinez, Rebecca Migliore, Keri Otto, Andrea Paulet, Melody Porter, Kara Sajdak, Erin Snead, Danielle Thygesen, and Stacey Wilson.
For more information about our Taste of the Town fundraiser, call 239-277-1197 or visit www.jlfmtaste.com