2022-2023 Board of Directors
President: Natalie Reckard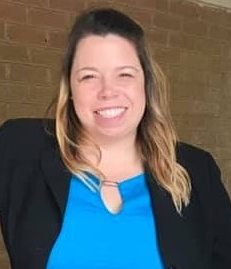 Natalie Reckard is originally from Fort Lauderdale, Florida. She moved to Fort Myers, Florida last November after spending the last ten years in Atlanta. She joined the Junior League of Cobb-Marietta in Fall 2016 as a way to serve her community and meet liked minded women. When she moved to Fort Myers, she knew she wanted Junior League to continue to be a part of her life. Natalie works in higher education and is the Associate Director of Residence Life at Florida Gulf Coast University. She went to Agnes State College, Clemson University and then finished her PhD at University of Georgia in Student Affairs in August of 2019. When she is not working, she loves spending time with her family, friends, working out at Pure Barre of Fort Myers and taking care of her four dogs and a cat.
President-Elect: Meghan Warner

Meghan Warner is 27 years old with the Bachelors of Science in Resort and Hospitality Management. For her career, she works as the Director Events and Marketing in beautiful Bonita Springs, FL. She was born in Lakenheath, England but has lived in Florida most of her life. In her free time, she likes to go to the beach to relax, kayak to the middle of nowhere, and spend quality time with her friends and family. Meghan has loved being a part of the Junior League of Fort Myers throughout the years and can't wait to continue working with and meeting more incredible women who make the league bigger and better than before!

Membership Director: Logan DeVost
Logan DeVost is 26 years old and has been a proud member of the Junior League of Fort Myers since January 2018. She was the "Rising Star" award recipient in 2018 and the "Outstanding Service Award" recipient in 2019. She has been an active leader on the committee for the Junior Leagues annual Brew Bash fundraiser over the years. Logan is currently serving as the Membership Director, having stepping into the role in February of this league year.
Logan was born and raised in Albany, New York and has now called Southwest Florida home for 6 years. Her passion for volunteering started with causes closest to her heart as a child, the Ronald McDonald House Charities and the American Red Cross. She brings over 10 years of various nonprofit experiences to the position. She is currently pursuing her Bachelors in Elementary Education to fulfill her dream of teaching Kindergarten. In her free time, Logan enjoys living an active lifestyle, traveling, spending time with her friends, family, and pets and a reading good book.
Logan is looking forward to serving in this leadership role to be able to share her "why" she loves her league and helping others to explore their "why" as we build back together for a bright future ahead. Logan believes that the members of this league are just as important as it's mission. She hopes to continue to serve in this role for the upcoming year.
Community Director: Sara Thomas
Sara joined the Junior League of Fort Myers in 2019 shortly after moving to the SWFL area from Fort Lauderdale, FL. She moved to the Fort Myers area for her career and her fiancee, who had moved over to this coast as well. Sara works in Retail Management and has been in the field for over 6 years. She attended Florida State University and her background is the fashion industry. Sara initially joined the Junior League back in 2016 in Fort Lauderdale after graduating college. She was involved in the Marketing and Training and Development Committees and loved getting to know new faces and learning about her hometown. Enjoying the volunteerism and friendships made in Fort Lauderdale, Sara transferred to the Fort Myers League wanting to learn more about the SWFL community when making the change to move to the West Coast. Sara enjoys making connections and networking throughout the league, while making our community one brighter place at a time. Outside of the League, Sara loves anything by the water, checking out new restaurants in town, and grabbing coffee with a friend. She is excited to get married to her fiancee next Spring!
Advancement Director: Position Available 
Treasurer:  Karen Belcher
Karen moved to Fort Myers in 2014 but grew up and had a family in Massachusetts (born in Boston, grew up in Foxboro and lived with my husband in Norfolk).   I joined the Junior League of Fort Myers to make friends (I worked remotely) and to volunteer in the community (and learn about the area).
I have an undergrad degree in Business from the University of Massachusetts in Dartmouth.   I've worked with and for non-profit organizations in the database area (CRM – Customer Relationship Management and marketing) for most of my career.   I retired on April 1st and plan to fill some of my time with volunteering.
Special experience or meaningful achievement:   Going on a Mediterranean cruise, experiencing an excursion in each of the five ports, spending a week in a villa in Rome and visiting all of the sites (Vatican, St Peter's Basilica, Coliseum, etc.) with my husband and nine other family members.   We took three weeks off from work – amazing!
Secretary/Communications Member at Large: Genevieve Davis
x
Nominating Chair/DEIB Chair: Marti Derow
x
Sustainer Advisor: Shamie Kelly
x