2021-2022 Board of Directors
PRESIDENT :  ERIN COWAN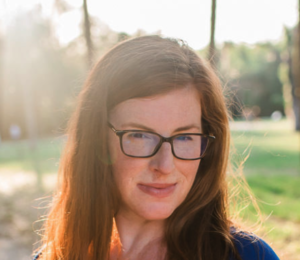 With a keen interest in contributing to the community in Lee County, Erin joined the Junior League of Fort Myer's Spring 2017 provisional class. As a provisional member, she discovered that her passion for voluntarism and leadership had found a home. As an active member, Erin has been fortunate to serve the league as Chair of Done in a Day for the 2017- 2018 league year, Recording Secretary 2018-2019, Community Director 2019- 2020, and President Elect 2020-2021. Erin brings a background composed of finance, entrepreneurship, events and the arts. Over the years, she has contributed to the arts community as a professional dancer and choreographer, while working in the events industry; however, more recently she has focused on entrepreneurship.
PRESIDENT-ELECT: NATALIE L RECKARD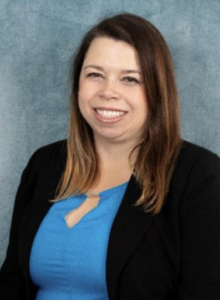 Natalie is currently the Associate Director of Residence Life at Florida Gulf Coast University. She has been at FGCU for two and a half years, but in higher education for 12 years. When she is not working, she enjoys volunteering with the southeast regional housing association in higher education, SEAHO. In her free time she enjoys Pure Barre, running races, hanging out with her family (specifically her two nieces Delilah and Charlotte) and her pets, Sadie, Bruno, Sparky and Miranda. She has been a part of the Junior League since 2017, and got her start in the league in metro Atlanta with Junior League of Cobb-Marietta. At JLCM, she held the position of VP of Membership. She has been a part of the Junior League of Fort Myers since 2018. She has held the position of Secretary and Membership Director. She has also enjoyed volunteering with animal rescues when she lived in Atlanta.
MEMBERSHIP DIRECTOR: LOGAN DEVOST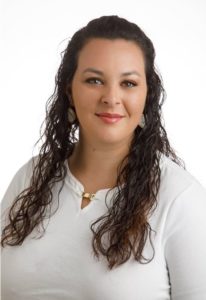 Logan is back filling the vacancy we had on the JLFM Board of Directors for the remainder of the 2021-22 league year.
Logan DeVost is 26 years old and has been a proud member of the Junior League of Fort Myers since January 2018. She was the "Rising Star" award recipient in 2018 and the "Outstanding Service Award" recipient in 2019.
Logan was born and raised in Albany, New York and has now called Southwest Florida home for over 5 years. Logan's passion for volunteering started with causes closest to her heart as a child, the Ronald McDonald House Charities and the American Red Cross. She brings over 10 years of various nonprofit experience to the position. She is currently pursuing her Bachelors in Elementary Education to fulfill her dream of teaching Kindergarten.
Logan is looking forward to serving in this leadership role to be able to share her "why" she loves her league and helping others to explore their "why" as we build back together for a bright future ahead. She says " The Junior League of Fort Myers was exactly what I didn't know I need in my life and I continue to be grateful for it. My hope is to continue to serve this league so others may have the same wonderful experiences I've had for years to come."
COMMUNITY DIRECTOR: HOLLY ROUSSEAU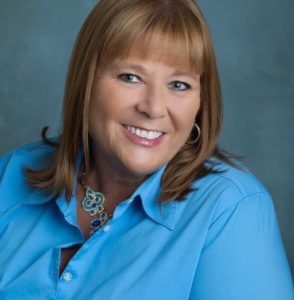 Holly Rousseau was born in Mobile, AL. She was raised and received 3 degrees from college in Alabama. After college she moved to Pensacola, FL and in 2008 she moved to Fort Myers to be close to her family. Many may not know, she tried to join the JLFM in 2009-2010 but since she was going to be out of the country on Super Saturday she had to wait until 2010-2011. Since joining the JLFM Holly has served on Arrangements, Helping Hands (2 years) which is now Done in A Day, KITK (1 year as co-chair, & 1 year as chair), Literacy Outreach, Training Team, and Holly planned and lead the JLFM 50th Anniversary Kick Off event at the Stars complex. She had no placement but remained active for the past 3 years. Holly had the privilege to be awarded the first JLFM Membership Council Super Star Award in 2011-2012, she was then awarded the Community Council Super Star award in 2012-2013. In the 2015-2016 League Year, Holly had the honor of receiving the President's Award.
Holly loves to bake and often during Holidays or just because she shares her baked good with Firefighters, Police officers and other in the community uplifting their spirts. She has two 13-year-old cats (brother & sister) that she has had since they were 6 weeks old. Holly likes to help others providing time and assistance giving others a hand up in or outside her community providing hands on volunteer work.
COMMUNICATIONS DIRECTOR: GENEVIEVE DAVIS (ON LEAVE)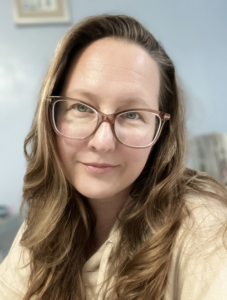 Genevieve Davis has been an active member of Junior League Fort Myers for 2 years, serving on the marketing & communications committee. She made a significant impact and served as Vespers co-chair at St. Monica's, in Santa Monica, CA. She is looking forward to the opportunity to bring a similar impact to JLFM. She has lived in NYC, Milan, Philly, and Los Angeles where she has donated her time to volunteering with numerous organizations. She now lives off of McGregor with her boyfriend Adam, and new puppy Oliver.
ADVANCEMENT DIRECTOR: MEGHAN WARNER
Meghan Warner is 25 years old with the Bachelors of Science in Resort and Hospitality Management. For her career, she works in Events and Marketing in beautiful Bonita Springs, FL. She was born in Lakenheath, England but has lived in Florida most of her life. In her free time, she likes to go to the beach to relax, kayak to the middle of nowhere, and spend quality time with her friends and family.
A special experience that she will never forget was when she was selected to travel abroad to Australia for 3 weeks. It was not only an enjoyable experience, but memorable and educational as well! This year she is looking forward to beginning some successful, annually growing fundraisers for the league while continuing to grow our membership numbers with women who come from all walks of life.
SECRETARY: ALEXANDRIA EDWARDS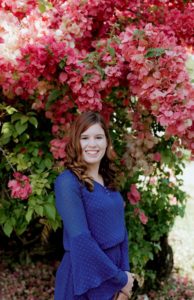 Alex Edwards was born and raised in Fort Myers, Florida and has remained in the Southwest Florida area to stay near her family. She attended Stetson University and graduated in 2017 with a bachelor's in business administration and Marketing. After graduating college, Alex returned to Fort Myers and took a job as the Marketing and Public Relations Coordinator at Edison and Ford Winter Estates and is currently obtaining her masters degree in Museum Studies through the University of Oklahoma. She joined the Junior League of Fort Myers in 2018 to connect with other like-minded members in the community. She has previously served on the Kids in the Kitchen Committee and the communications council. This past year she served as the Communications Director for the League and is looking forward to continuing to gain more skills to help her grow into a successful ambassador for the community. In her spare, time Alex enjoys going for walks, bike rides and spending quality time with her family.
NOMINATING CHAIR: FRANCESCA BERBERICH (ON-LEAVE)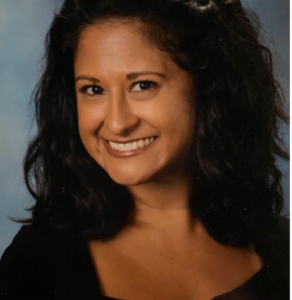 Francesca is currently a teacher for The School District of Lee County. She has been teaching for 8 years and truly loves what she does! When she's not molding young minds she enjoys spending time with her family and friends, working out, and binge watching the latest trends in t.v. shows! Francesca joined the league in 2013 with the hopes of meeting likeminded professional ladies who share the same passion for giving back to the community. Francesca has served on Fund Development (2013-2014),
Kids in the Kitchen (2014-2015), Recording Secretary (2015-2016), Placement (2016-2018), Membership Development Co-Chair (2018-2020), and Nominating. Francesca also volunteers at her church, Saint John XXIII, as a Eucharistic Minister and Faith Formation teacher.
AT-LARGE DIRECTOR, DE&I: MARTI DEROW (TEMP NOMINATING CHAIR)
TBD
AT-LARGE DIRECTOR, TRAINING: ANITA DUENAS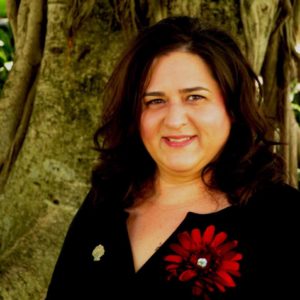 Anita is a Florida native (Hendry County) and graduate of Florida International University (B.S., Communications/Marketing).  For the past 27 years, Anita has worked for Cision/PR Newswire, a global leader in PR and Marketing communications.  Most recently, her role at Cision has been as an Engineering Manager and Certified Agile Scrum Master, focused on IT project management, process management and software requirements development for big data reporting tools.  Anita joined the Junior League of Fort Myers in 2006 and has served in various leadership and committee roles, including serving as President in 2013-2014.  Anita became a Sustainer in 2020 and has enjoyed continuing in service on the Diversity & Inclusion task force.  She recently received her Certification from the University of South Florida in Diversity, Equity and Inclusion in the Workplace. Anita was a member of the 2012 Greater Fort Myers Leadership program and is a Past President of the Board of the Healthy Start Coalition of SWFL and Children's Advocacy Center.
AT-LARGE DIRECTOR, SPECIAL PROJECTS: NICOLE BRENNER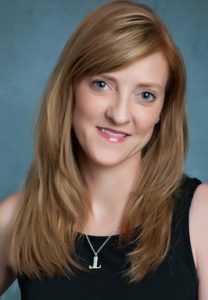 Nicole Brenner has been a member of the Junior League for more than 18 years.  She has been a part of various committees and held several chair roles within the Training Team, DIAD and Nominating committees.  She also held other leadership roles on the Board of Directors such as Recording Secretary, President-Elect and her most cherished and honored role as League President for 2012-2013.  Nicole has since transitioned over to Sustainer status and her most recent role has been Sustainer Advisor to the Board.
She is originally from Ohio- go Buckeyes and transferred to Fort Myers from the Dayton, Ohio League!  She works for Chico's corporate and has enjoyed getting to work remotely this past year. She loves spending time with family and friends, traveling anywhere, eating good food, going to concerts, and relaxing at the beach.  And is excited to be getting back to most of those things in the coming year.
SUSTAINER ADVISOR: PAM DORCHAK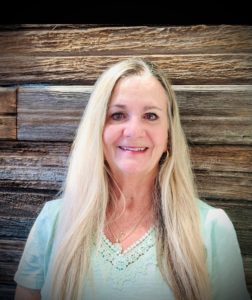 Pam worked at Fort Myers High and is now retired, but stays active working alongside her husband and son in the family's Commercial Fishing Business by providing administrative support. Her hobbies include off-shore fishing and cycling. She loves photography and spending time with her 3-year-old grandson whenever she can.
Pam has been a member of the league for 27 years. Over the years, she has enjoyed many placements and leadership roles such as Membership Committee Chair, Nominating and Placement, Member at Large, Cookbook Committee Co-Chair, Gala Committee Treasurer. Parliamentarian, Arrangements Committee, and Sustainer Advisor (3-4 times).
Having filled the role of Sustainer Advisor multiple times, Pam has enjoyed, with the help of other Sustainers, expanding the activities for sustainers by continuing the Sustainer lunches, adding a dinner club, a bunko group, a cooking club, a Mom's Day Out at Lake's Park, and arranged the Sustainers to sponsor a Front Porch Party of the Provisionals. Pam is grateful to have attended 3 Annual conferences during her time as a member of the JLFM. Her favorite was the one in NYC when we celebrated the 100th birthday of the league.
Outside of the Junior League, Pam has served as a member (and past Board Member) of the Fort Myers Women's Community Club, a member of the Lower Keys Women's Club, a Past-President of the Periwinkle Garden Club, a volunteer for the Mended Hearts, (a premier peer-support program for patients who have cardiovascular disease,) a member of the Mina Edison Society, a photographer for her son's college football team, and an original board member that helped begin the Lee County Strikers Soccer organization.