2020-2021 Board of Directors
PRESIDENT :  AUDRA THOMAS-ETH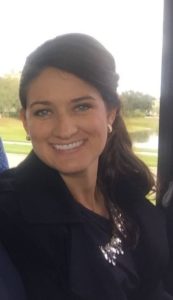 Audra is a Colorado native who relocated to Florida for school (and the beach! ). She attended Stetson University and the University of Miami School of Law. Audra is married with one daughter and two fur babies.She moved to Fort Myers five years ago and is the Assistant State Attorney for the 20th Judicial Circuit. Audra joined the Junior League of Fort Myers in 2016.
PRESIDENT-ELECT: ERIN COWAN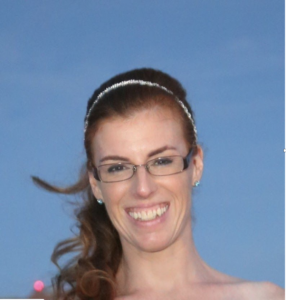 Erin joined the Junior League of Fort Myers shortly after moving to the SWFL area in 2017. Erin moved to Florida in order to continue the growth of her family business in finance and real estate, having moved into the field after working as an Event Manager in the Hospitality industry for more than 10 years. Joining the Junior League of Fort Myers has allowed her to combine her passion for voluntarism, community impact and women's leadership and development. Erin has held the roles of Done In A Day Chair (2017-2018), Recording Secretary (2018-2019),and Community VP (2019-2020). Outside of her league involvement, Erin has a background in personal fitness and nutrition and is a Certified Personal Trainer
MEMBERSHIP VP: NATALIE L RECKARD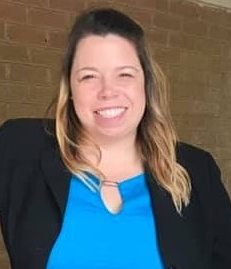 Natalie Reckard is originally from Fort Lauderdale, Florida. She moved to Fort Myers, Florida last November after spending the last ten years in Atlanta. She joined the Junior League of Cobb-Marietta in Fall 2016 as a way to serve her community and meet liked minded women. When she moved to Fort Myers, she knew she wanted Junior League to continue to be a part of her life. Natalie works in higher education and is the Associate Director of Residence Life at Florida Gulf Coast University. She went to Agnes State College, Clemson University and then finished her PhD at University of Georgia in Student Affairs in August of 2019. When she is not working, she loves spending time with her family, friends, working out at Pure Barre of Fort Myers and taking care of her four dogs and a cat.
COMMUNITY VP: COURTNEY BUTTS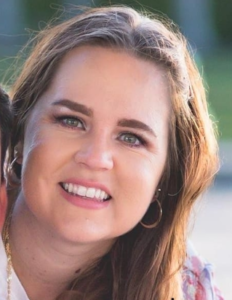 Courtney was born in Memphis, but moved to Cape Coral when she was 6 and grew up in Lee County. She received her Bachelor's Degree from USF in 2009 and her Doctorate in Veterinary Medicine from UF in 2015. She has been practicing at McGregor Blvd. Veterinary Clinic for the past 4 years. Being a veterinarian is what she was born to do. She joined the League 3 years ago and has spent most of her time serving in Community. She is proud of the service that the League provides to the community and is most excited to continue to bring Service Learning Events to JLFM members, allowing them to learn and grow as we continue our journey through the Small League Renewal Plan.
COMMUNICATIONS VP: ALEXANDRIA EDWARDS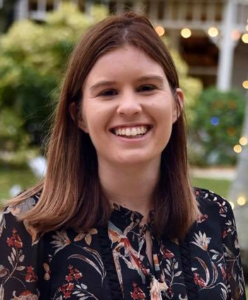 Alex was born and raised in Fort Myers and enjoys living in the Southwest Florida area due to the warm temperatures. She attended Stetson University and is currently the Marketing and Public Relations Coordinator at Edison and Ford Winter Estates. When she moved back to Fort Myers after graduating from Stetson, she wanted to connect with the community and give back to those who are less fortunate than she is, which is why she decided to join the Junior League of Fort Myers. After joining the League, she spent most of her time serving on the Communications Council and is passionate about sharing her League experiences with the community. In her spare time, she enjoys fishing and being on the water.
ADVANCEMENT DIRECTOR: KAYLA CARNEY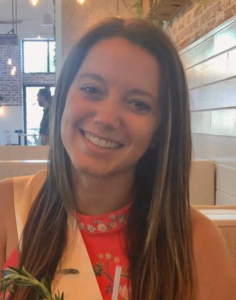 Kayla moved to Fort Myers six and a half years ago and
joined the Junior League in January of 2017. She served as the Fundraising Events Chair for two years, then joined the board last year as Recording Secretary. She currently serves as our League Advancement Director. She is an avid beach goer and reader. When she is not busy working or planning her upcoming wedding, she is cuddled up on the couch with her dog Kamo and fiance Ryan watching The Office or Parks and Rec.
SECRETARY: NICOLE STONE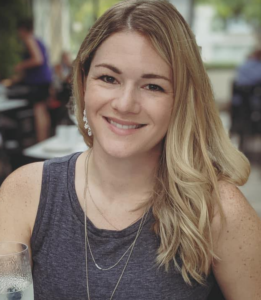 Nicole Stone lives in Fort Myers and grew up in the suburbs of Chicago, Illinois. In college, she earned dual Bachelor degrees in Biology and Nursing. She and her husband Eric moved to Fort Myers in 2016 from Chicago. They love the outdoors and nature- it really drew them to Florida where they could do more activities throughout the year. She is a Certified Oncology nurse and Nursing supervisor with Lee Health at the Regional Cancer Center. She also works at Florida Cancer Specialists on the weekends. As a nurse, she has a passion to help people which is what interested her in the Junior League. She's excited for all the change occurring at the League this year and knows that we are on a great path for a successful future.
NOMINATING CHAIR: LAURA RICHARDSON-BRIGHT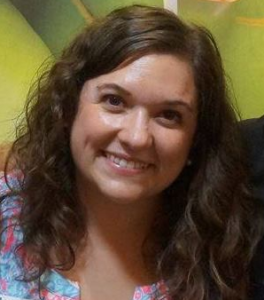 Laura Richardson-Bright has been a member of the Junior League of Fort Myers since the spring of 2015. She has previously served on the Fund Development Committee, Taste of the Town (2016 and 2017 Chair), and most recently on Nominating Committee as the Assistant Chair. Laura relocated to Fort Myers in 2012 and has worked in non-profit fundraising, development, and event management since escaping the cold. She is also involved with Young Professionals of Naples, Gulf Coast Humane Society, and Kappa Alpha Theta
SUSTAINER ADVISOR: NICOLE BRENNER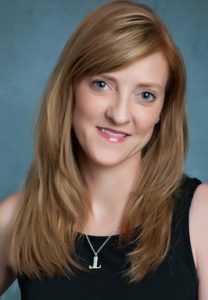 Nicole Brenner is continuing her role on the board for one more year as the Sustainer Advisor. She has been a member of the Junior League for more than 15 years and has held numerous roles, but her most cherished one was JLFM President in 2012-2013. She is originally from Ohio- go Buckeyes! She works for Chico's FAS as a Marketing Project Manager. She loves traveling, eating good food, going to concerts, and relaxing at the beach.